Traditional china medical care to make energy of nature in tubo
and an energy line of the human body
and the principle of the old martial art of japan
not using strong power was united.
By massage, manual therapeutics, chiropractic and others perform.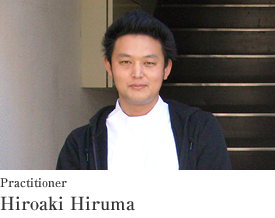 Stiff shoulder, low back pain, back pain, headache, constipation, arm
pain, acute low back pain, neck pain, knee pain, swelling of the feet,
fatigue, lassitude of the body, etc ...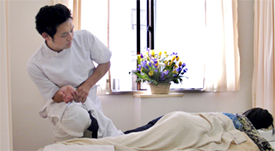 Small face, small buttocks, bowlegs, knock knee, beautiful leg,
beautiful back, beautiful stomach

Time 10:00 to 19:00(Last reservation)
Open monday,, Thursday, Friday, Saturday, Sunday
( Saturday10:00 to 20:00 )
( Sunday 13:30 to 20:00 )
*Open public holidays

Chi kung manual therapeutics
5250 yen ( 50min )
>> First Price 3500 yen
Chiropractic & Beauty correction
5800 yen ( 50min )
>> First Price 3900 yen
Taiwanese style foot reflexology ( Thursday Only )
5250 yen ( 50min )
>> First Price 3500 yen
Long Time Chiropractic & Beauty Correction
8500 yen ( 90min )
>> First Price 7000 yen
Chinese martial arts, Qigong meditation, Reiki classroom
Please contact us if you are interested.

201 Ishiwata building,
137-6 Ohguchi-dori, Kanagawa-ku, Yokohama-shi,
221-0002, Japan
Telephone: 045-402-4970